Office Protocols COVID 19
What you can do to protect

others.
Frequent Hand-washing or Hand Sanitizer after touching surfaces. Not touching your face with un-sanitized hands. Face mask and social distancing. Stay home if you are not feeling well.
What we can do to protect you.
Our office is working very hard to protect you as well as our staff during this very challenging time. Upon entering the office you will see a hand sanitizing station and wall mounted hand sanitizer. Restroom available if you prefer soap and water. Social Distancing maintained in our waiting area with minimal seating. In addition to our usual infection control procedures already in place. Infra red temperature screening.
Sneeze Guards
placed at reception desk.

HEPA/UV Air Purifiers and UV Sanitizers.
We sanitize our bathrooms, reception area, counter tops, and even door knobs on a regular basis through out the day.

Why we do

all of this!

Wear a Mask!


Queens positivity rate 7 day average around 4.33%. Lets all work harder to reduce the spread even more. Numbers are coming down. Keep up the good work. We can still do better. There is light coming through those clouds.

We all need to continue to be diligent in getting these numbers down.
04/05/2021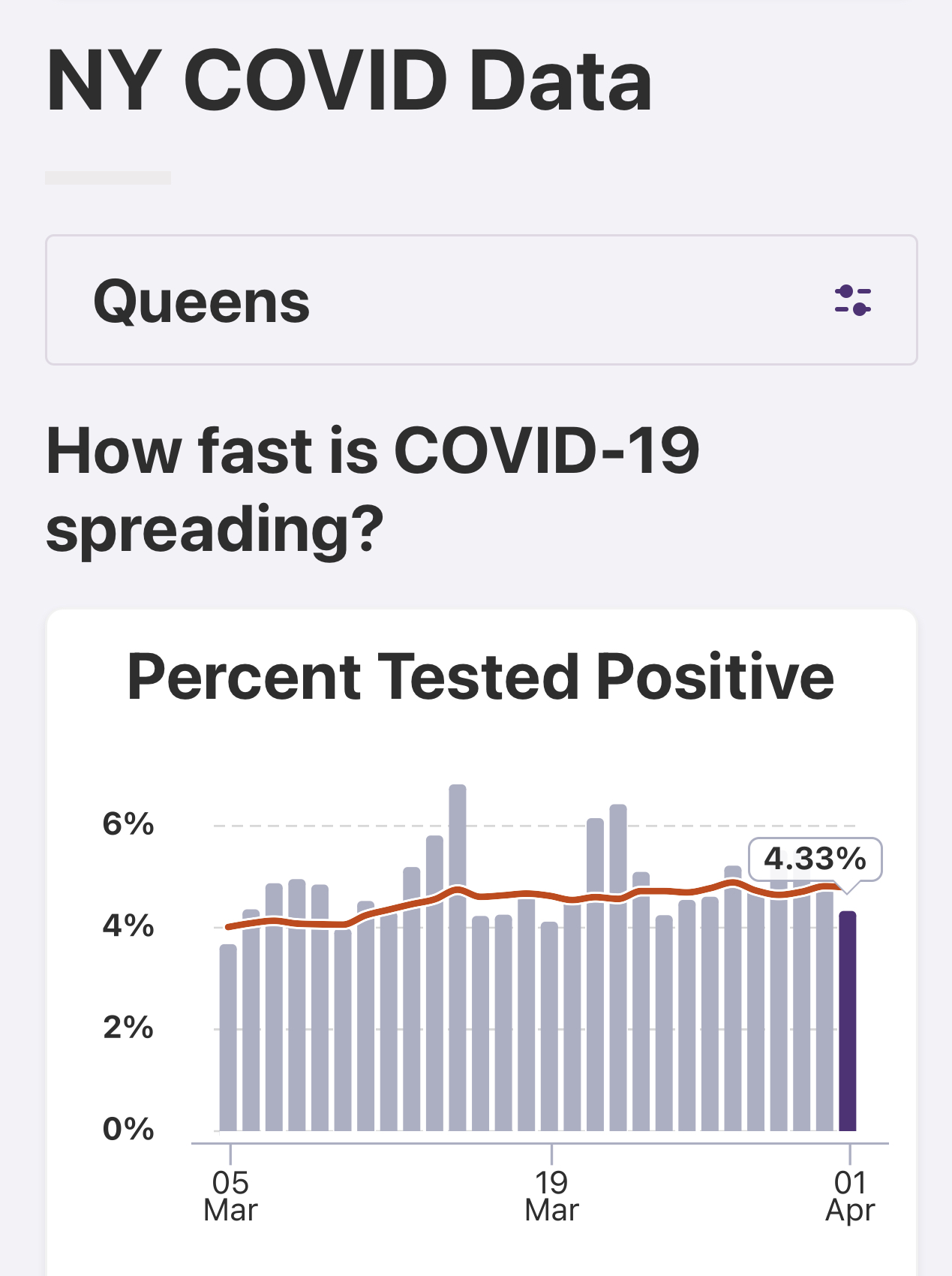 We are working hard to keep you and our staff safe!